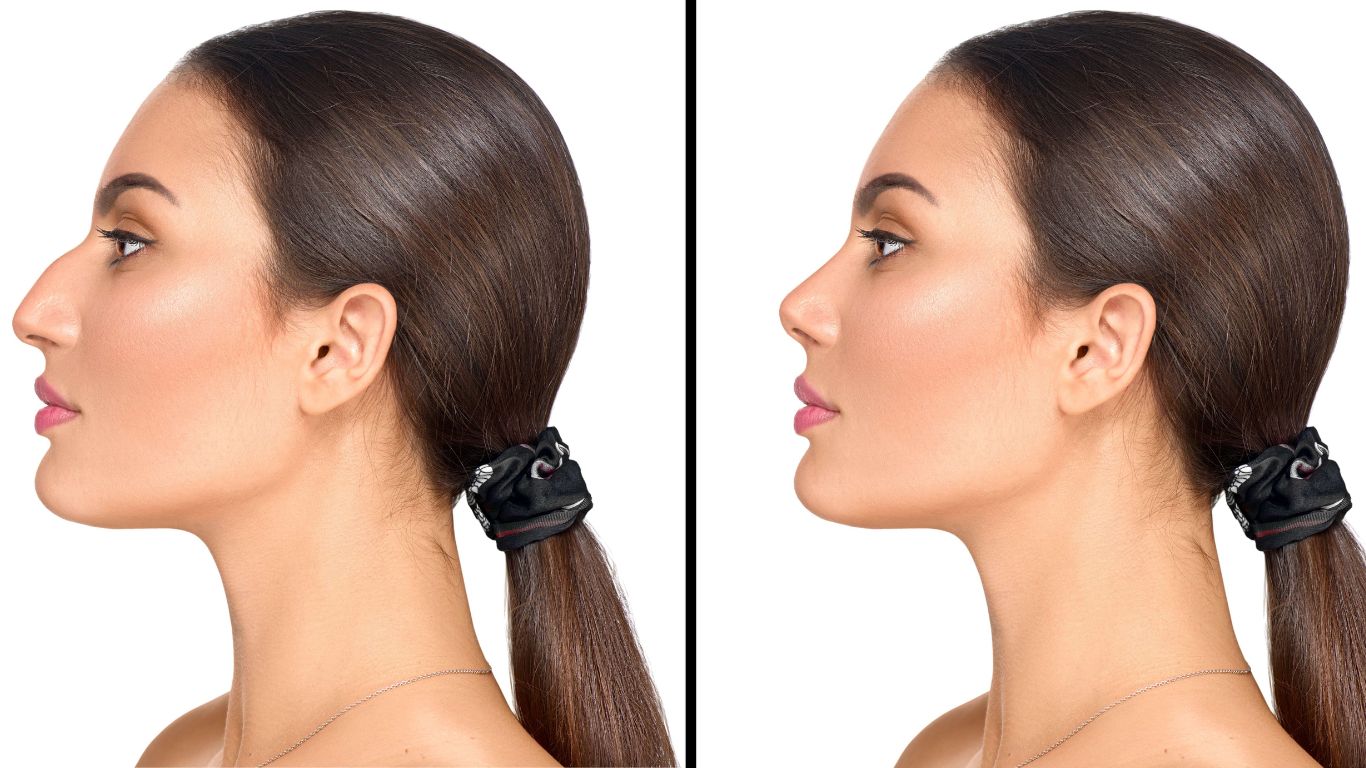 Rhinoplasty ("nose job") is a large part of my practice in Plastic Surgery. I feel fortunate to have been trained by experts in the field at UCLA and in Beverly Hills and to bring that skill set to the Scottsdale market. Rhinoplasty is often thought of as reshaping the nose but also encompasses the treatment of difficult nasal breathing. In fact, combining treatment of airway obstruction with aesthetic concerns can often help ease the burden of the cost of surgery. I am a firm believer that anyone undergoing aesthetic rhinoplasty should come out breathing better, not worse. 
In terms of facial aesthetics, the nose is the center of the face, but it should not be the center of attention. A nose that is too large or misshapen, or conversely made too small by "old school" reduction rhinoplasty, draws attention away from the beautiful features of the face; the eyes, eyebrows, cheeks, lips, and jawline. The nose must remain in proportion to the remainder of the face. 
In terms of operative technique, cutting-edge training is critical in selecting a surgeon. Rhinoplasty has developed massively in recent years, with an emphasis on preserving adequate support for the nose (cartilage and bone support) to prevent late collapse. One of these developments is the advent of Dorsal Preservation Rhinoplasty, a procedure that maintains the natural connections of the cartilages to prevent a late collapse of the nose leading to deformity and difficulty breathing. We are the only office offering Dorsal Preservation Rhinoplasty in Scottsdale. 
With regards to recovery, patients wear a cast on the outside of the nose to control swelling and stabilize the bones if they have been cut for one week. I tell patients that nasal swelling, particularly in the tip, will be significant following rhinoplasty. The appearance of the nose is usually excellent after a couple of months but takes at least a full year to come to fruition. I often tell my patients, that if their nose is their dream or perfect nose when the cast comes off, they will find it too small and be at risk of collapsing deformities in 1-2 years. 
At the end of the day, Rhinoplasty can be an extremely gratifying surgery for both the patient and the surgeon. Amongst the happiest patients in my practice are Rhinoplasty patients, both due to improved confidence and nasal breathing. Reach out with any questions!